Pointe Digital DJ's are fun, play the music you want, and will help make your wedding unforgettable. We understand that you have several choices when it comes to a DJ. One thing you should never do, is try to use a reception center speakers that are in the ceiling. Because of the videography and photography that we do, we find ourselves at weddings every once in a while where the reception center talked them into using their "sound system". Not once have we ever seen this be a good idea. If we are going to be at your wedding already, you can rent one of our sound systems for $100. At that point, you would just need to plug in your iPhone with your playlist that you created. Or for $495, we can bring one of our DJ's to run the show. Either way, this will be a much better option than using ceiling speakers.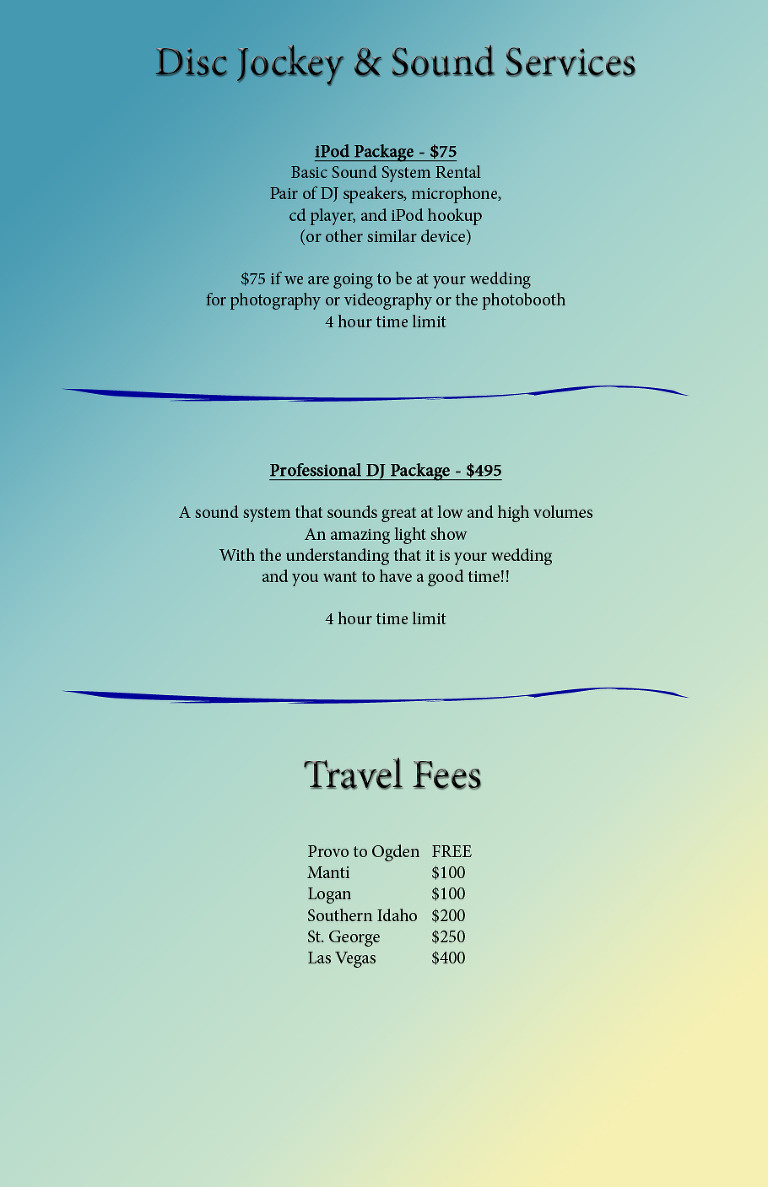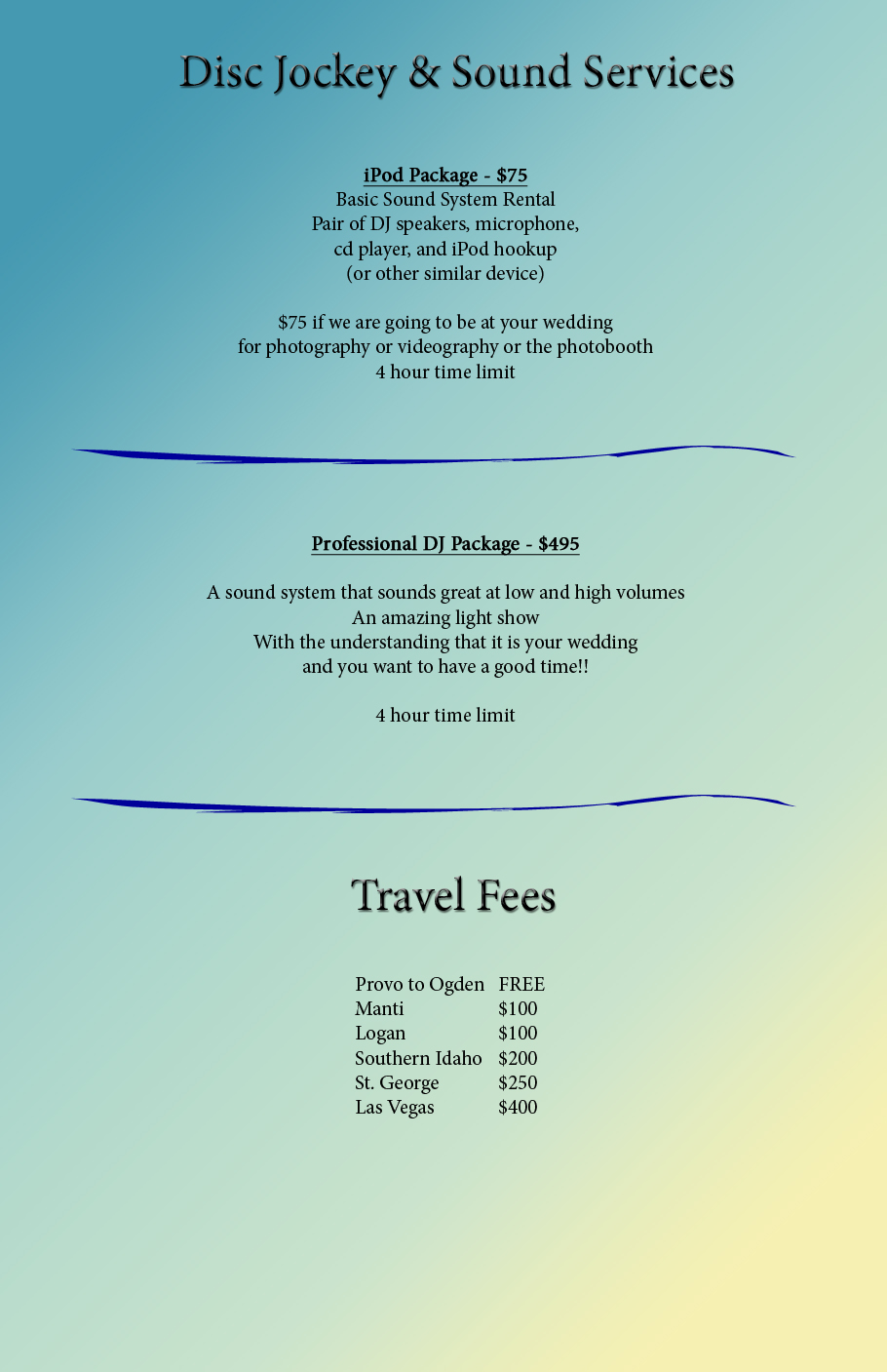 All of our DJ wedding packages can be custom tailored to your needs. Contact us for out of state weddings for photography and videography.
iPod Package – $200
Basic Sound System Rental
Pair of DJ speakers, microphone,
cd player, and iPod hookup
(or other similar device)
$100 if we are going to be at your wedding
for photography or videography or the photobooth
4 hour time limit
Professional DJ Package – $495
A sound system that sounds great at low and high volumes
An amazing light show
With the understanding that it is your wedding
and you want to have a good time!!
4 hour time limit